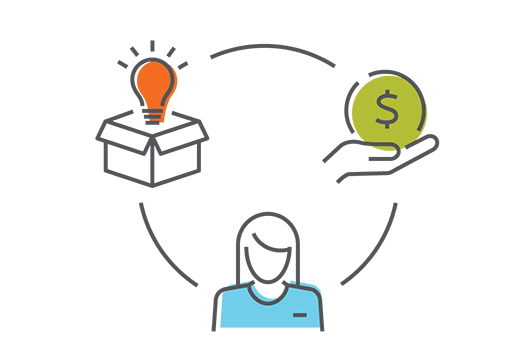 As an e-commerce shipper, chances are you're always on the lookout for discounts on your small package shipping. You can find some real head-turners from online shipping platforms. But saying "yes" to shipping discounts gives you, well, discounted shipping. That's it. We've got that — and more.
When you partner with Worldwide Express, you get dependable e-commerce parcel shipping from UPS at great discounts designed specifically for e-commerce shippers. Plus, as a top third-party logistics provider, we give you expert shipping guidance tailored to your business at no additional cost.
Count on UPS shipping for fast, reliable e-commerce shipping solutions at great rates
With UPS, you get dependable shipping at rates typically reserved for larger shippers. Get discounts on lightweight parcel shipping to U.S. and international residential addresses, including up to 78% off UPS® Ground shipments and up to 73% for UPS 2nd Day Air® service and UPS Next Day Air® service and up to 82% off international services*.
Choose from these U.S. residential shipping services — they're all a part of your discounted rate:
UPS Next Day Air® Early
UPS Next Day Air®
UPS Next Day Air Saver®
UPS 2nd Day Air®

UPS 2nd Day Air A.M.®
UPS 3 Day Select®
UPS® Ground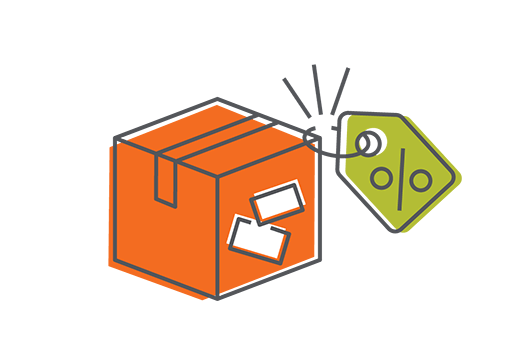 SAY GOODBYE TO SOME COMMON UPS SURCHARGES
If your budget balks at the thought of fluctuating surcharges, it will appreciate this: Fuel surcharges, residential surcharges and delivery area surcharges are built into your rate, so you know what to expect to pay. No matter what. No more second-guessing. That's got to make your budget happy, right?
GET PERSONALIZED GUIDANCE AND HIGH-PERFORMING SHIPPING TECHNOLOGY
Your e-commerce shipping doesn't run on discounted rates alone. When you work with an e-commerce 3PL like Worldwide Express, you get additional benefits, including:
Proactive, strategic shipping guidance from Worldwide Express logistics experts
Seamless integration with popular e-commerce platforms, like Adobe Commerce/Magento, WooCommerce & Shopify
Bundled rates for your commercial small package and freight shipments — all on one platform
Flexible invoicing options
DEDICATED 3PL SUPPORT WITH THE SHIPPING SERVICES YOU NEED
Our experts will provide one-on-one support, analyze your shipping strategy and enhance your processes. Plus, working with a third-party logistics provider means you have access to multiple shipping modes. As your business fluctuates over time, we'll help you scale your shipping to meet your changing needs — from parcel shipping to LTL freight shipping and back. If growing your e-commerce business means shipping to big box or distribution centers, we'll help you coordinate that, too. Our parcel shipping customer success stories prove that we know the best steps to take and what obstacles to avoid. No matter the size of your e-commerce business, we'll recommend ways to save money, streamline your process, become confident in your shipping decisions, and so much more.
ALL-IN-ONE E-COMMERCE SHIPPING SOFTWARE
Use SpeedShip to easily select UPS parcel shipping services and automatically apply the discounted rate to your residential packages. If you currently use Shopify, Magento, WooCommerce or another e-commerce shipping platform, we can integrate your e-commerce platform with our SpeedShip® TMS technology so you can continue to seamlessly ship to your customers.
MAKE THE MOST OF YOUR E-COMMERCE SHIPPING SOLUTIONS
Ready to get started? Request a parcel shipping quote today and let us take your e-commerce business to the next level.
*Discounts off UPS daily rates. Rates are limited to shipping from the U.S. only. Rates and any applicable discounts are subject to change at any time without notice.
UPS, the UPS Brandmark, and the color brown are trademarks of United Parcel Service of America, Inc. All rights reserved.