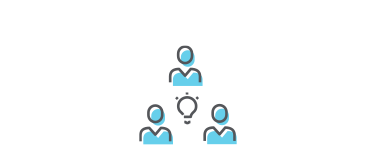 Get Expert Guidance on Your Freight Shipping Strategy
Even if you've been shipping freight for years, you may be missing the value a quality partner can provide. As a leading third-party logistics (3PL) provider, we know the ins and out of the business. Our local experts are committed to building a relationship, sharing insights and making recommendations to improve your shipping strategy.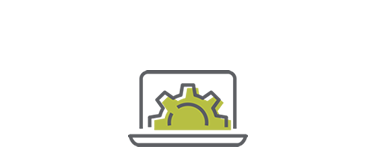 Pick the Right Timing for Your Freight Delivery
 Whether you need overnight shipping or standard delivery within the week, we'll help you find the right freight shipping company for the job. Our network of nearly 85,000 full truckload and 75-plus less-than-truckload (LTL) freight carriers extends throughout the U.S. Plus, we can help you ship internationally to many countries.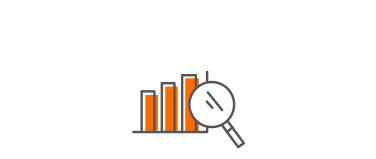 Find the Best Match for Your Freight Shipments
 The type of truck or trailer you use is as important as the freight carrier you choose. Whether it's a dry van, flatbed or reefer, our carriers have them -- and everything in between. With SpeedShip®, our transportation management system (TMS), you have the options you need to efficiently move your freight.
EXPERIENCE THE BENEFITS OF WORLDWIDE EXPRESS, A LEADING 3PL PROVIDER
When you work with Worldwide Express, you'll have an expert logistics partner by your side. We have nearly three decades of experience building relationships with small and mid-sized businesses and have the freight shipping success stories that illustrate how we alleviate customer challenges with innovative solutions. You'll get one-to-one guidance from a local WWEX shipping consultant and personal assistance from our live customer support team. Together, we'll provide the insight, analysis and guidance you need to create a strong, flexible shipping strategy that grows with your business.
LESS-THAN-TRUCKLOAD SHIPPING
When you're moving freight that doesn't fill an entire trailer, you can share the truck with other shippers and pay only for the space you need. It's a cost-saving option for small and mid-sized businesses. Accurate estimates. Smarter savings. Quality you can count on. This is what you can expect from Worldwide Express.
Full truckload shipping is the best route to take for freight shipments that fill or nearly fill an entire truck or need a dedicated truck for time-sensitive delivery. Your shipments move from point A to B with no extra stops. Plus, you have multiple options on the type of truck you use for your specific freight. We carefully select freight carriers who offer consistent capacity for your FTL needs, even in less-common origin locations.
INTERNATIONAL FREIGHT SHIPPING
Shipping freight internationally comes with unique complexities. We translate the process into easy-to-understand terms, as well as pinpoint intermodal efficiencies, guide document preparation, provide real-time freight tracking and more.
SPECIALTY FREIGHT SHIPPING
Whether your freight contains hazardous materials, requires white-glove treatment or must arrive by a guaranteed day or time, we'll skillfully manage the process from start to finish.
OUR TRUSTED FREIGHT CARRIERS
We believe that you're only as good as the company you keep. That's why we work with top-tier freight carriers for quality options that fit your business and budget. .
Count on peace of mind with extensive freight coverage options with no up-front cost provided by the industry leader, UPS Capital®.
From calculating your freight's density to helping you understand what accessorial charges might apply to your LTL freight, our knowledge base is at your command.
GET A FREIGHT QUOTE TAILORED TO YOU