LESS-THAN-TRUCKLOAD FREIGHT SERVICES BUILT TO DELIVER
Your freight is important and so are your expectations. Whether your less-than-truckload (LTL) shipments are traveling in town, across the country or over the border, you can count on Worldwide Express to expertly handle every request. Case in point — we serve 121,000 customers and manage around 5,300 of their LTL freight shipments every day.
WHAT IS LESS-THAN-TRUCKLOAD SHIPPING?
Shipments that are too large for parcel shipping but not large enough to fill a full truckload are called less-than-truckload, or LTL, freight. An LTL shipment typically weighs more than 150 and up to 15,000 lbs. and includes up to six pallets.
Because your shipment shares cargo space with other companies' shipments, you only pay for the area your freight occupies — which can be a nice cost savings for small businesses.
Maybe you don't always need LTL services. If business fluctuates and you're shipping less than 150 lbs., we'll help you easily move between parcel shipping and LTL freight. Busier than usually? It's easy to ramp up from LTL to FTL shipping and back.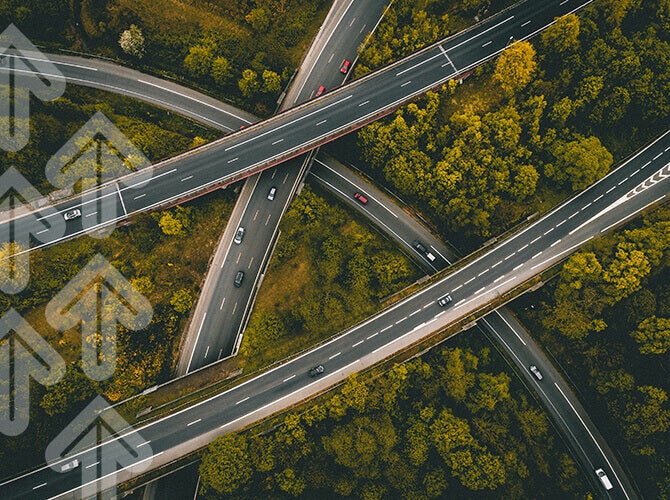 Build Strong Partnerships With LTL Shipping Carriers
We've got what you're looking for — more than 75 top-tier LTL freight carriers  on a local, subregional, regional and national level. Because Worldwide Express represents a large number of small and mid-sized businesses, our carriers are willing to negotiate pricing at rates that are typically given only to high-volume shippers.
Explore our freight carrier partners.
LTL Freight Shipping Services
When you need shipping that delivers beyond the standard LTL, our carriers have the right equipment and expertise. Looking for overnight delivery? We've got you covered. Need cross-border shipping? We're on it. Intermodal shipping? No problem. Our teams are ready to advise on the carriers who can best meet your rail, air and ocean shipping needs.
You also have access to carriers for specialty shipping services, including hazardous materials shipping, white glove services, oversized freight shipping, and cold-shipping solutions for temperature-sensitive and perishable goods.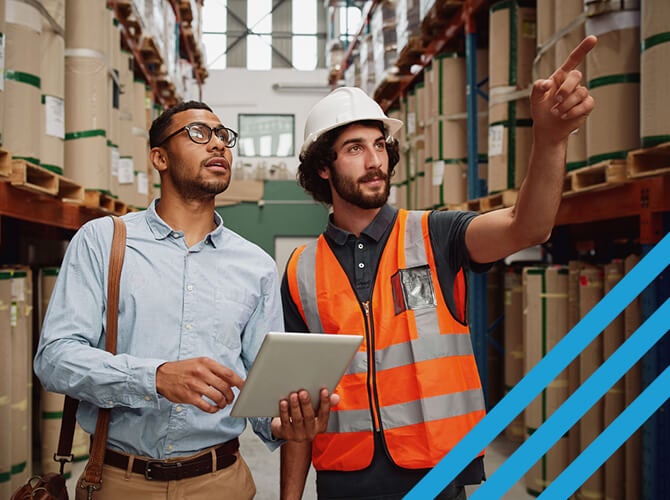 Make A Strong 3PL Connection With Worldwide Express
With Worldwide Express by your side, you're not alone. You'll be given a dedicated consultant to find shipping solutions that fit your specific needs and make smart recommendations to match your business goals and boost your bottom line. From identifying shipping solutions to negotiating carrier pricing to helping solve shipping issues — we're with you all the way. This approach helps tens of thousands of our customers. Read a couple of their success stories here!
There is no room in your day for doubt. That's why we're proud to offer freight insurance through UPS Capital® for affordable coverage options that safeguard your LTL shipments against loss or damage. You can quickly add shipping insurance when comparing shipping rates or selecting services in SpeedShip.
Simplify Your LTL Shipping Tasks With Our High-Performing TMS
SpeedShip®, our proprietary transportation management system (TMS), streamlines your LTL shipping tasks and helps keep your operations running smoothly. Instantly choose shipping services, compare price quotes and select carriers. And because fields prepopulate from your address book, you'll make fewer data entry errors.
With all your shipping information stored in SpeedShip, you'll get a single invoice no matter how many LTL carriers you use. Plus, you can create reports to help analyze your LTL shipping strategy and make smart decisions for your bottom line.
Learn what our TMS can do for you
Easily Secure An LTL Freight Shipping Quote
Contact us today to discuss your freight shipping needs and see how we can help move your business forward.