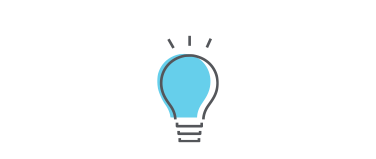 Tailored Small-Business Shipping
There is no one-size-fits-all approach to managing your small package shipping needs. That's why we pair you with a local Worldwide Express expert who will learn about your businesses' specifics and build ideas and solutions around them.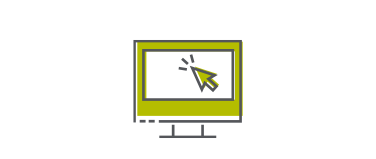 Efficiency at Work for Parcel Shipping
Streamline your day-to-day small parcel shipping needs with our proprietary SpeedShip® transportation management system (TMS). Effortlessly schedule pickups, estimate rates, add insurance coverage and much more.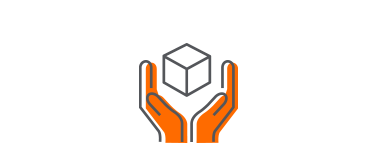 Small Package Shipping with Growth in Mind
From actively identifying future savings opportunities to forecasting potential roadblocks, our team is focused on your short- and long-term business success — starting with your parcel shipping services.
Experience The Benefits Of Worldwide Express And UPS Shipping Services
Worldwide Express is part of the largest non-retail authorized reseller of UPS in the nation. In fact, together we have more than 140 years of logistics experience helping small and mid-sized businesses with their small package shipping needs. When you partner with us, you'll get best-in-class UPS parcel shipping services at discounted prices, and personal guidance and support from our local logistics experts.
UPS cares about your business
You can count on UPS to deliver your parcel shipments with the greatest care and professionalism. With nearly 120 years as a leader in parcel shipping, UPS has worked with businesses of every size in all industries. Whether you're in e-commerce, B2B or B2C, or have sensitive, fragile or specialty shipments, there are UPS shipping solutions to fit your unique parcel shipping needs. And with a 95.8% on-time delivery rate, you can be confident in UPS.
UPS SMALL PACKAGE SHIPPING OPTIONS
Gain a competitive edge with extra services and benefits for your express, ground, international and specialty parcel shipping needs.
Express business shipping for urgent deliveries
Get fast small parcel delivery throughout the contiguous U.S. Choose from overnight shipping, and 2- and 3-day shipping. UPS guarantees small package delivery by morning, afternoon or end of business day.
Fast economical ground shipping 6 days a week
Get delivery of small packages between 1 and 5 business days to most U.S. ZIP codes. Some shipments will arrive on the next business day, depending on their origin and destination. Saturday and evening deliveries are available in most areas.
Small package international shipping
Ship to more than 220 countries and territories worldwide in 1-3 business days with guaranteed delivery by 8:30, 9 or 11 a.m. to more than 59 countries with UPS Worldwide Express Plus® shipping. Plus, our shipping experts can help with customs clearance and documentation.
With convenient pickup service that fits your business, you can select the frequency that works best for you, while saving you money and minimizing your carbon footprint.
Work around your busy schedule by choosing from flexible pickup options including a designated time or by a certain cutoff time each business day, on specific business days, on Saturdays, or only when you need a pickup.
OUR CUSTOMERS TELL THE BEST (SUCCESS) STORIES
Discover how we researched each company's pain points to create unique solutions. The companies achieved streamlined shipping processes and high-quality shipment tracking technology. Using our network of carriers, they experienced greater capacity with more competitive shipping rates and had smoother claims.
How WWEX partners with your business
You could ship directly with UPS but consider what you'd be missing. Logistics experts who analyze your supply chain and create cost-saving solutions specific to your business. Tips on protecting your products for safe shipping. Guidance on filing and resolving claims. And a nationwide network of parcel and freight carriers to help you move across shipping solutions as your business fluctuates.
With UPS Capital®, you can rest easy knowing the value of your small package shipment is insured against loss or damage from the minute it's picked up to the moment it's delivered.
Get a Small Package Shipping Quote Tailored to You
UPS, the UPS Brandmark, and the color brown are trademarks of United Parcel Service of America, Inc. All rights reserved.