Keep Up With Your Customers' Demands By Choosing A Trusted E-Commerce Shipping Company
From "don't make me think" ordering to ever-shortening delivery windows, customer demands are only accelerating. Our e-commerce logistics and shipping software solutions not only answer these demands — they create better customer experiences in the process. We pair you with handpicked, top-tier e-commerce systems that make managing and shipping your online orders effortless while also integrating with most pre-existing ERP systems and shopping cart solutions. And we support you throughout with experienced shipping consultants who are ready to help you navigate any software questions along the way.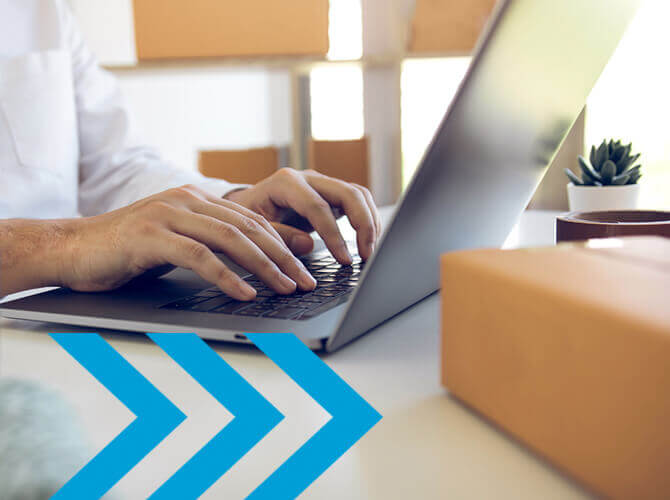 Top Benefits Of Partnering With Us For Shipping E-Commerce
Here are just a handful of the benefits our partners offer:
Affordable Shipping Solutions
As a top third-party logistics provider, we also give you expert shipping guidance tailored to your business at no additional cost. Whether you're shipping small packages or less-than-truckload (LTL) loads, easily compare shipping rates to lock in your ideal price. That includes discounts on lightweight parcel shipping to U.S. and international residential addresses.
Plus, fuel surcharges, residential surcharges and delivery area surcharges are built into your rate, so you know what to expect to pay. View e-commerce shipping services here.
Streamlined E-Commerce Operations
Our technology allows you to automate your e-commerce operations with proactive tools that repeat best practices, suggest short cuts and more. In particular, you can:
Import customer orders automatically into your system

Store address books, custom packaging types and common reference codes

Compare UPS shipping prices, transit times and service features

Add shipping insurance coverage online to cover loss and damage

Analyze your shipping trends using built-in reporting features
Comprehensive & Actionable Analytics
With at-the-ready reports within our shipping software, you'll be able to gauge your e-commerce performance anytime to address both challenges and opportunities.
Your Ecommerce Shipping Partner
As an ecommerce 3PL, we're here to help you uncover smart solutions for your business needs.