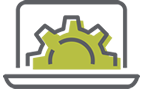 Calculate LTL Freight Rates, Ship Faster
SpeedShip®, our proprietary transportation management system, helps you get from shipment labeling to shipping in fewer clicks. Prepare LTL shipments, evaluate costs, consolidate billing and plenty more with a single easy-to-use system designed to streamline your day.

TAILORED LESS-THAN-TRUCKLOAD SHIPPING
Our goal is to make your experience easier, from consolidating shipping expenses into a single invoice to quoting volume shipments to providing dedicated resources for your oversized freight. In short, we specialize in understanding your unique LTL shipping needs and building solutions that expertly fit them.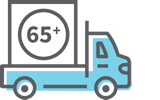 A LEGACY OF TRUSTED LTL CARRIERS
We know we're only as smart as the company we keep. Which is why we've built longstanding relationships with a select group of 75+ national, super-regional, regional and local LTL carriers. Plus, we can help tailor intermodal solutions for rail, air and ocean freight. It adds up to service built entirely around you.
EASILY SECURE AN LTL FREIGHT QUOTE
Worldwide Express gives you more than connections with freight carriers. You'll have a local logistics expert by your side, dedicated to finding shipping solutions and making recommendations that add value to your business goals and bottom line. Feel confident about your LTL shipping — we're with you all the way.