For more than 30 years, businesses nationwide have trusted us to solve their most complex shipping problems, while bringing competitive rates and unmatched service along for the ride. It's why for the past 15 years, UPS® has trusted us to offer their services to business shippers as a UPS Authorized Reseller. Here's a peek at some of the smart benefits you can expect as a Worldwide Express customer.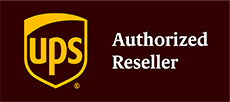 Tech that actually thinks like you do
Streamline your parcel shipping needs with our transportation management system (TMS), SpeedShip®. Effortlessly schedule pickups, estimate rates, add insurance coverage, monitor spend, pay invoices and much more.

Service & support You can trust
We're focused on your shipping, so you can focus on your business. Our team of specialized support pros and logistics experts have the insights on shipping services and trends to solve today's challenges and avoid tomorrow's obstacles.

Access to every size shipping solution
From parcels to pallets, we have a top-tier carrier portfolio that's equipped to handle shipments of all sizes. 75+ leading LTL carriers plus 85,000 FTL carriers equals endless options whether across town or across the country.
Get started shipping with worldwide express
SHIPMENT INSURANCE THROUGH UPS CAPITAL®
Protect your shipments against loss, damage and porch-pirated theft with InsureShield™ coverage from an insured shipping leader, UPS Capital Insurance Agency, Inc®. Easily add affordable, pay-as-you-go coverage for all parcel and freight carriers in SpeedShip and get peace of mind that your shipments are protected above and beyond the standard protection offered by most carriers with 9 months to report loss or damage.
UPS, the UPS Brandmark, and the color brown are trademarks of United Parcel Service of America, Inc. All rights reserved.