WANT SIMPLIFIED SOLUTIONS FOR INTERNATIONAL PACKAGE SHIPPING? WORLDWIDE EXPRESS CAN HELP!
Have you ever thought about expanding your business into the global marketplace as an avenue toward greater profitability? Or are you currently shipping internationally and looking for assistance in navigating the complexities of global shipping?
In either scenario, there has never been a better time for small-to-medium-sized businesses (SMBs) to rethink their strategy and look for ways to maximize international package shipping. In fact, shippers have a greater chance of staying in business by shipping globally and can remain competitive against other companies who also ship internationally.1
It must be noted, however, that international shipping is complex and costs more. In many cases, SMBs find success in partnering with a third-party logistics (3PL) provider like Worldwide Express that has experience in small package shipping to Mexico and Canada — and all over the world. We help thousands of shippers create global shipping strategies aimed at increasing profitability and efficiency.
Most notably, Worldwide Express is part of the largest non-retail authorized reseller of UPS® parcel shipping in the nation. That means we partner with the carrier with the best on-time delivery rate in the United States.
As the data shows, a sizeable number of U.S. companies are active in international shipping. However, there is still opportunity for shippers to establish or increase their foothold.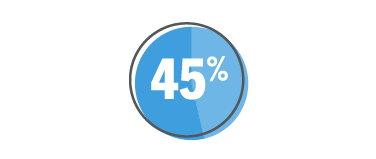 An estimated 45 percent of U.S. companies export to 11 or more countries.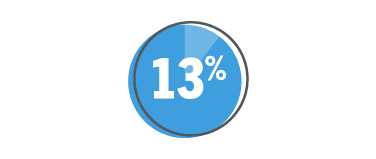 Nearly 13 percent of U.S. companies export to 6-10 countries.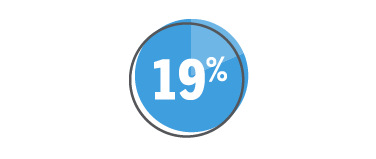 More than 19 percent of U.S. companies export to 2-5 countries.
Source: U.S. Chamber of Commerce1
Create an International Parcel Shipping Strategy
Although there are some obvious similarities, shipping international packages is much more nuanced than domestic shipping. In the global market, shippers face tariffs, duties, complex documentation and many other challenges. However, Worldwide Express has expertise in all these areas and can help you with:
Shipping strategy — Your dedicated account team will analyze your business model and products and work with you on a tailor-made international package shipping strategy that aligns with your unique goals. We will focus on what you are shipping and where it's going and determine the most efficient and budget-minded solution to delivering your shipments.
Shipping everywhere — Whether you're new to shipping internationally or a seasoned veteran, Worldwide Express offers proven small package shipping services. Along with UPS international shipping, we ship to 220 countries and territories so you aren't bound by geography and can compete widely in the global market.
Duties and taxes — Mexico and Canada have agreements with the U.S. to waive these international shipping costs. But you'll be on the hook for those charges when shipping almost anywhere else. Understanding duties and taxes can be difficult, but a 3PL like Worldwide Express can make sense of it all and make sure you're optimizing your margins.
Terminology — There is a whole set of terms that is used specifically for international parcel shipping — including incoterms. We cut through the clutter and explain what they mean and how they affect your business.
UPS International Package Shipping to Match Your Budget
Shipping international packages does cost more than domestic shipping — even just cross-border shipping to Canada and Mexico. Just remember that expanding your global presence can offset any additional costs through newly found revenue streams. Additionally, Worldwide Express will work as your partner and help you cut costs by leveraging:
UPS international shipping partnership — Working with a top small package shipping carrier like UPS allows us to help you deliver internationally in 1-3 business days with UPS Worldwide Express Plus® or 2-5 business days with UPS Worldwide Expedited®, among multiple other solutions. You'll know your costs up front and can select the UPS shipping service that works best for your shipment.
Transportation management system — Our SpeedShip® TMS allows you to find and select UPS international shipping services that fit your time frame and budget. You can also set up paperless invoicing and access several types of international forms and documents. The TMS can also be tailored to your unique needs, helping you quickly create UPS shipments and manage them from start to finish.
UPS International shipping options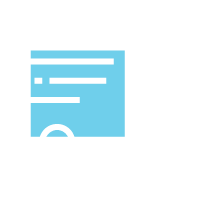 Time provided when order is placed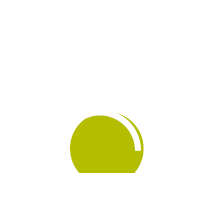 UPS Worldwide Express Plus®
1-3 business days, typically by 8:30 or 9 a.m.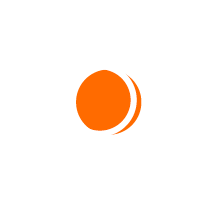 1-3 business days, typically by 10:30 a.m. or noon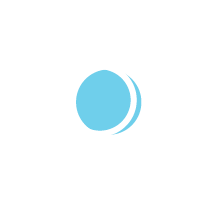 UPS Worldwide Express Freight® Midday
1-3 business days, typically by noon or 2 p.m.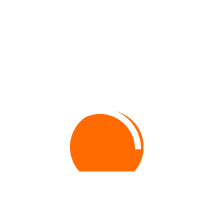 UPS Worldwide Express Freight®
1-3 business days, typically, by end of day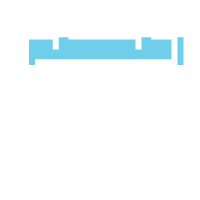 1-3 business days, by end of day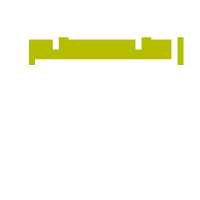 2-5 business days, by end of day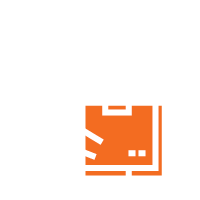 Day definite, by end of day
Source: UPS2
Complete Your International Parcel Shipping Documentation with Ease
Our experts have years of experience with international shipping documents and keep up to date on the requirements for getting products through customs. You can avoid second-guessing and experience smoother parcel shipping by leveraging our expertise. In particular, we'll help you with documents, including:
Commercial Invoice — This is considered the most important document when you ship internationally since it confirms what is being shipped, who is shipping it and where it's going.
Harmonized Codes — An essential part of the commercial invoice, these are internationally recognized codes for classifying products.
Certificate of Origin — This document declares the country or territory where a product was manufactured or processed along with the shipment's country of export and destination.
Electronic Export Information — This information is necessary when a commodity is valued at more than $2,500 or if a validated export license is required to export the product.
The United States Mexico Canada Agreement (USMCA) Certificate of Origin applies to goods that are transferred within North American countries and territories. On this document, shippers must provide these nine data points:
Certifier (exporter, importer or producer)
Certifier details (name, title, address, phone and email)
Exporter details (if different than certifier)
Producer details (who made it)
Importer details (who will receive it)
Harmonized code (code for classification)
Origin criterion (information that confirms origin)
Blanket period (duration of the certificate)
Signature and date (certifier)
Helping You Pack to Ship Internationally
Logistics and documentation are the primary hurdles with international parcel shipping. However, you can't forget packaging. After all, that's what protects your shipments during their long journeys. Here are some parcel packaging challenges we will help you with:
Multiple modes — Most international shipments use at least one other shipping mode aside from trucks. They also are often transferred between carriers before they reach their destination. This means they are moved around often. Worldwide Express can help you properly pack your shipments, so they make the long journey — regardless of how they get there.
Regulations — Some countries have strict regulations on packaging. Failure to package your shipment properly can result in package delays, fees and returns. Worldwide Express can help you understand those regulations and keep your shipments on time and within budget.
Labels — These documents are attached to the outside of your shipment and are pretty standard. However, you must use the correct label type, place it in the appropriate spot and include the required information.
Learn more about the four parcel packaging mistakes that happen all too often.
Ready to partner with a 3PL with international shipping expertise?
Worldwide Express is part of the largest non-retail authorized reseller of UPS® in the country. We help shippers just like you manage their international shipping with UPS. We also help them develop global shipping strategies that cut costs and increase profits. If you're ready to talk, get a UPS quote to learn how we can help your business with proven international package shipping solutions.
Source
1 U.S. Chamber of Commerce
https://www.uschamber.com/co/start/strategy/small-business-exporting-guide
2 Expand Your Business Internationally — UPS
https://www.ups.com/us/en/business-solutions/grow-your-business-solutions/expand-internationally.page