THE SHORTEST DISTANCE BETWEEN TWO POINTS?
IT'S AN OVAL.
Fast-moving businesses require logistics solutions from pros who know the industry and can help their shipments get from A to B fast. Like the Nos. 1 and 99 cars and Nos. 41 and 42 trucks who depend on their crews, we play an integral part in helping SMBs and enterprise companies fine-tune their shipping program with next-generation technology, unparalleled industry experience and birds-eye insights that help respond to obstacles on the road to success.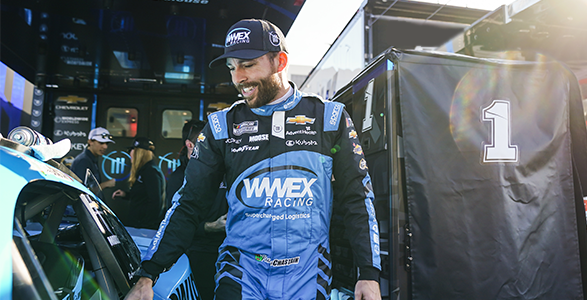 No. 1, NASCAR Cup Series, No. 41, NCTS
Full-time Cup driver, part-time Truck driver, lifetime Melon Man – Ross Chastain is a name to know, from the Martinsville Hail Melon to his 2022 second-place Championship points finish. A Florida native, he's an 8th-generation watermelon farmer when he's not on the road and on the track.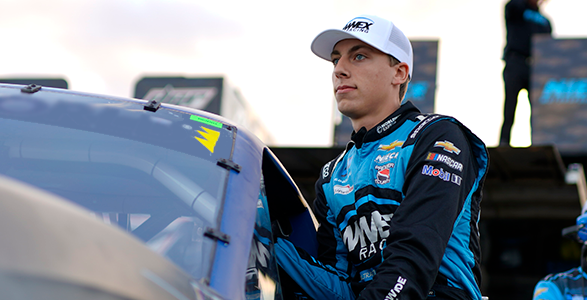 No. 42, NASCAR Craftsman Truck Series
Known for his notable headwear, Michigan native Carson Hocevar is increasingly known for his fierce on-track competition, too. 2023 marks his third full-time Truck Series season, and after two seasons reaching the Playoffs, he knows third time's the charm as he races for the Championship.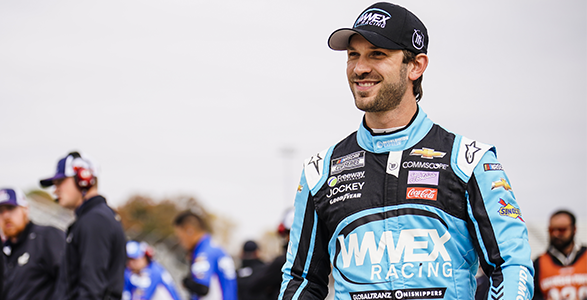 No. 99, NASCAR Cup Series
Hailing from Monterrey, Mexico, Daniel Suárez is the first Latin American to win a NASCAR national title series, as 2016 Xfinity Series Champion, and a NASCAR Cup Series race, which he did at Sonoma Raceway in 2022. An avid fan of Mexican soccer team Tigres UANL, he is also the only native Spanish-speaking Cup Series driver.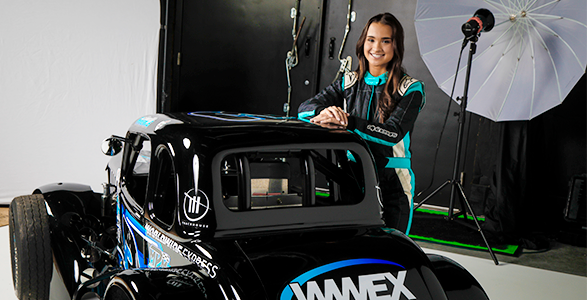 No. 3, 3Gen Motorsports
Emily Arenas of 3Gen Motorsports is quickly making a name for herself, gathering eight wins, 17 top-three finishes and nine top-five finishes in the No. 3 Legend Car in the 2022 season. The straight-A student hails from Social Circle, GA, where she excels in school, on the track and in competition as a multi-sport athlete.
WWEX RACING RIDES: A BIT FASTER THAN YOUR TYPICAL DELIVERY VEHICLE
We bring forward-thinking expertise to help businesses make quick, informed decisions about their shipping logistics and supply chain operations. And we rely on a curated group of leading carrier partners who deliver shipments from coast to coast to meet the most demanding schedules. But these guys drive success with something just a little bit faster.
WHY ARE WE A MOTORSPORTS RACING SPONSOR?
"This is the largest sporting event in the country, 38 weekends a year. That scale brings a complexity we're well-equipped to address. When it comes to supply chains that rely on multi-modal, coast-to-coast services, only our teams have the leading carrier relationships, business intelligence capabilities and decades of logistics expertise required to provide fast, forward-looking solutions."
- Mike Grayson, Executive Vice President and CRO, WWEX | GTZ | UNI
READY TO SEE HOW WE CAN HELP YOU? RACE TO THE FINISH LINE WITH US.
Contact us today to see how we can build a winning program for your parcel, less-than-truckload and truckload shipping needs.