BENEFITS OF SHIPPING SMALL PACKAGE AND FREIGHT WITH WORLDWIDE EXPRESS
If one thing is true about shipping, it's that change is inevitable. What customers and consumers need today may change tomorrow. Now more than ever, it's important for shippers to safeguard their companies by diversifying their shipping options. That includes leveraging both parcel shipping and freight shipping — with one shipping partner.
Whether you're currently shipping with just one of the two modes, or if you're utilizing both and are looking for improved options, it might be time to consider working with a third-party logistics (3PL) provider like Worldwide Express. We're an industry-leading company that helps small-to-medium-sized businesses (SMBs) excel at shipping. We do that by leveraging our decades of expertise along with innovative technologies and long-standing, trusted industry relationships.
We utilize these solutions to help you leverage both freight and parcel with ease, allowing you to manage your shipping with one transportation management system and one login for greater efficiency. A dedicated account team that knows every angle of your business will be there long-term to advise you on which mode is appropriate for your shipments.

Worldwide Express Is Your Small Package Shipping Champion
Worldwide Express is part of the largest non-retail authorized reseller of UPS® shipping services in the nation. That means we partner with the parcel shipper with the best on-time delivery rate in the business.1 This partnership allows us to procure top parcel shipping rates and services for our customers, including:
UPS Domestic and International Shipping Services — Get access to 80,000 drop off locations, plus overnight, two- and three-day guaranteed delivery. Worldwide Express can help you pick the right small package shipping services for your business, including UPS pickup options, UPS Hundredweight Service ® and UPS SurePost ®. We also help customers ship confidently to over 220 countries, backed by dedicated service covering customs clearance, export documents and other tedious tasks.
Small Parcel Shipping Insurance — With affordable small package shipping insurance through UPS Capital ®, we give you (and your customers) peace of mind. This coverage provides reimbursement for the full retail value of your goods. That's above-and-beyond the standard parcel insurance protection offered by most carriers. Customers can also rely on a dedicated account team to answer all questions regarding shipping insurance — including the pesky claims process.
UPS and Small Package Shipping Tools — Worldwide Express provides resources that make package shipping easier. For example, we provide content that dissects (and makes sense of) those "unforeseen" or "unexpected" charges known as accessorial fees. Customers also gain access to UPS FAQs, a UPS Drop Box locator, tools to help you track your UPS packages and more.
Go Big With Worldwide Express Freight Shipping Services
Shipping freight can be a complex endeavor. It takes effort to get larger shipments from point A to B. That's why shippers should consider working with a 3PL with expertise in freight shipping that can advise you on when to use freight versus parcel. Worldwide Express has more than 30 years of freight services experience and provides comprehensive freight solutions, including:
Less-than-Truckload (LTL) — We work with thousands of customers and manages more than 14,000 LTL shipments every day. We give customers access to 75+ LTL freight carriers that were carefully selected based on a rigorous performance review. Customers also receive strategic guidance on less than truckload shipping services such as overnight delivery, cross-border shipping and intermodal shipping.
Full Truckload (FTL) — We help customers when nothing but a whole truck will do. Our network of 85,000+ full truckload freight carriers gives you affordable pricing and provides multiple options on the type of truck you use for your specific freight. We can also guide you when FTL shipments require a variety of carriers and service levels, or if you need to scale down to LTL, volume LTL or partial TL freight shipping for cost savings. Regardless, all shipping activity is simplified with one invoice!
Specialty Freight Shipping — We help customers understand when shipments require more than standard services. That's why we offer extensive specialty shipping options including hazmat, time-sensitive shipping, white-glove services, refrigerated freight and tradeshow shipments. We also take into account your timeline and budget and help you move your freight in the most efficient way possible.
Case Studies: Optimizing Small Package and Freight Shipping
Worldwide Express bases its success on the success of its customers. Below, read shipping case studies on how our dedicated account teams helped two companies overcome parcel and freight shipping challenges including invoices, claims, carrier coordination, inadequate support and ineffective technology.
"We would wait for trucks to arrive at a certain time for our pickup. Sometimes, those trucks would be so full with other shipments (from other companies) that we would have to wait for a second truck to arrive. Now, working with Worldwide Express, we have an empty, dedicatedtrailer on-site every day so we're able to load the trailer on our time."
Brent Zimmerman | Green Roads Assistant Manager of Shipping and Logistics
How To Determine When To Use Freight or Parcel Shipping
Understanding the value of utilizing both parcel and freight and how Worldwide Express is uniquely fit to help you is the first step to diversifying your shipping operations. However, understanding how to accomplish that is a little more complicated for some shippers. That's why partnering with a shipping expert is vital. Your Worldwide Express dedicated account team will help you develop a strategy that incorporates both modes while also providing long-term support to ensure success. In fact, Worldwide Express is one of the few 3PLs that offers LTL, FTL and UPS services and solutions. That allows us to help you:
Know when to utilize parcel or LTL for your shipment — Worldwide Express can help you evaluate shipments to determine which option is the best. Considerations include weight, dimensions, shipment vulnerability and cost. We have worked with thousands of customers just like you and have helped them successfully scale between parcel and LTL.
Understand when to use LTL or FTL — While both are methods of shipping freight, each offers benefits that the other does not. Worldwide Express will help you evaluate pallet quantities, weight limits, security needs, fragility and time-sensitivity to determine which option gets your shipment delivered on time and on budget.
PARCEL AND FREIGHT SIZE REQUIREMENTS
Your dedicated account team can help you scale between parcel, LTL and FTL services. One of the most important considerations is weight and size. Here's a look. WHY ELSE IS WORLDWIDE EXPRESS THE TOTAL PACKAGE (OR FREIGHT) SHIPPING PARTNER?
A complete understanding of parcel and freight shipping — We fully understand the shipping industry, the challenges you face and customer expectations. We dive into customer demographics, shipping trends, technology and supply chain issues and utilize those insights to integrate both parcel and freight into your shipping strategy.
A one-stop shop for shipping logistics — We provide you with a one-stop shipping experience. That includes expertise in service selection, account management, customer service and all key areas that provide savings and efficiency.
Reputable carrier relationships — We are a part of the largest non-retailer authorized reseller of UPS in the nation. We also have curated a vetted network of 75+ LTL and 85,000+ FTL carriers. That means we can provide shipping solutions and selections regardless of how you ship your products.
Innovative shipping technology — Our customers gain access to SpeedShip®, our innovative TMS that allows you to book both freight and parcel from one account and login. You can also buy insurance, view/pay invoices, track shipments, create labels, select special services and more.
Carrier capacity solutions and negotiated prices — Because of our industry knowledge and strong carrier relationships, Worldwide Express can get shipments on trucks when capacity is tight. We can also utilize those same relationships and industry clout to get top rates and negotiated prices for customers.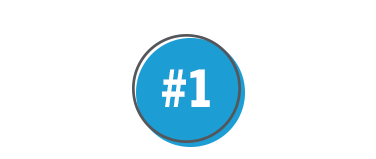 No. 1 Largest Non-Retail Authorized Reseller of UPS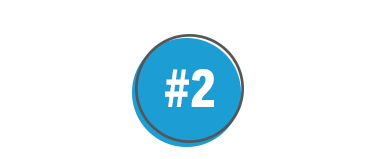 2nd Largest Privately Held Freight Broker in the U.S.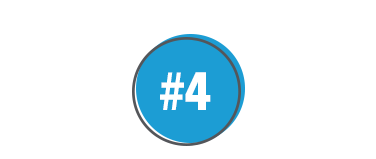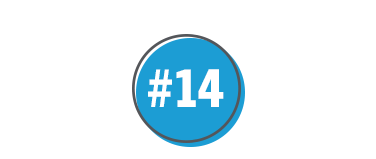 No. 14 Largest Logistics Company in North America
Worldwide Express is one of the few 3PLs offering LTL, FTL and UPS expertise!
We've spent more than 30 years handling logistics for tens of thousands of businesses like yours all over the country. We specialize in helping SMBs get the most out of their shipping experience. And we do that through our unmatched combination of carrier relationships, industry expertise, sophisticated technology, unbeatable rates and personalized service.
Learn more about our innovative solutions and how you can utilize both parcel and freight solutions to fill out your shipping toolbox. Or maybe you're just trying to determine if Worldwide Express is the shipping partner for you. Either way, schedule a complimentary, custom shipping consultation with our experts or get a shipping quote today!