Simplified shipping, regardless of the complexity
Shipping globally can be like learning a new language and we excel at translating it for you. Between assessing the capabilities of passenger vs. cargo aircraft, preparing international documentation or understanding all things consolidation, our collective knowledge provides a competitive advantage for your international freight shipping needs.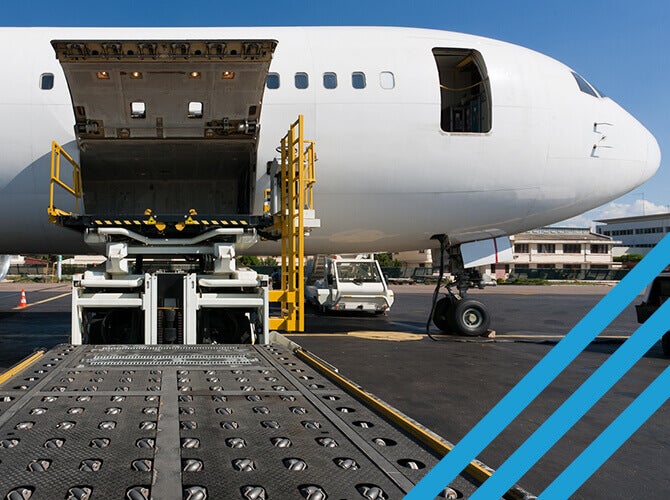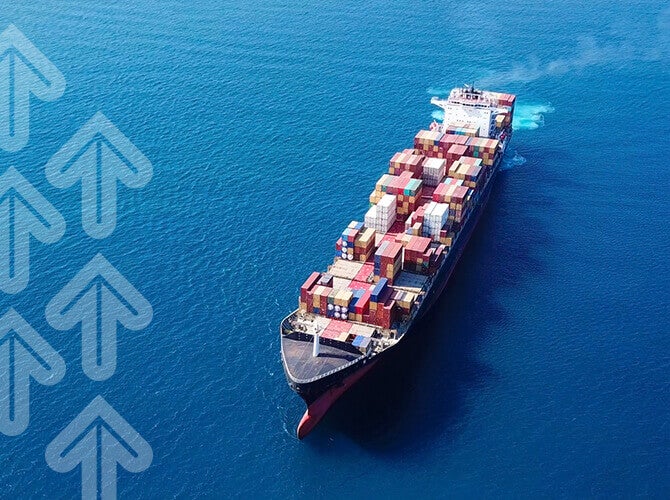 International Ocean Freight Shipping
Ship your full cargo loads with complete confidence. We offer end-to-end import/export service through a network of select carrier partners who can accommodate all international ocean freight shipping container sizes and most out-of-gauge shipments. And if you need help with navigating port congestion or need to consolidate cargo from one or more suppliers, look no further. It's just part of our commitment to support you every step of the way.
Cross-Border FTL Freight Shipping
Beyond partnering with the best customs brokerage firms in the market, we also take care of the paperwork hassle that comes along with international shipments to manage your truckload freight needs throughout the U.S., Mexico and Canada.
Learn about our truckload freight solutions.
Tech-forward & user-friendly
Rest easy with real-time data about your cargo across every stage — from vessel booking, to port departures and arrivals, drayage and ETAs. Plus, our easy-to-use email template can help you quickly request international shipping quotes so you can choose the options that best suit you.
When you have questions about your international shipments, we make it a priority to have answers. This means getting to know the ins-and-outs of your global shipping needs to develop strategies and services that support your goals. But we don't stop there. We also think long-term to help you understand what's on the horizon for your global operations and proactively recommend ways to seize more advantages.