Custom Small Package Shipping Solutions Built for Your Bottom Line
Our business is serving your small to mid-sized business with best-in-class UPS shipping options for pickup, delivery and transit time — at a price that plays nice with your budget. But that's just the beginning. We go beyond with local expertise and service to meet each and every one of your needs. And we deliver on this promise through our longstanding priority relationship with UPS, the nation's leading small package delivery company.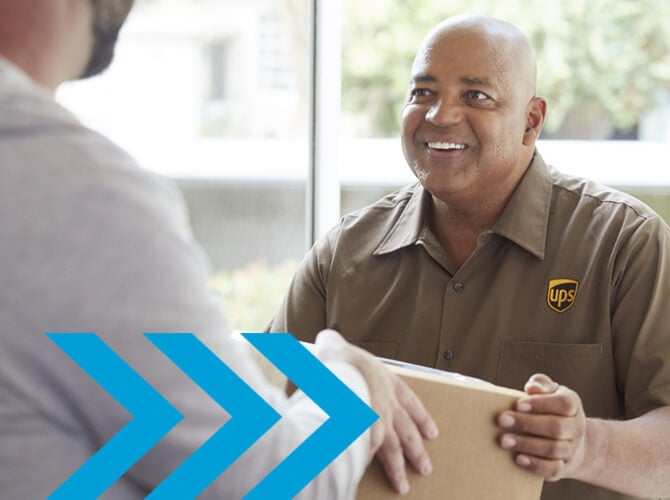 UPS Domestic Shipping
As part of the largest non-retail UPS authorized reseller in the U.S., we're able to provide the full complement of domestic service options — plus extra features and benefits that other providers can't match. Whether during the workday, overnight or on the weekend, you can count on UPS to deliver.
In addition to seven transit time options, UPS domestic shipping offers you the flexibility and reliability of:
Six pickup options, including daily, day-specific and on-call to meet your individual needs

Access to more than 42,000 Drop Boxes, Access Point locations, retail and customer centers nationwide

One driver for all your ground, air and international shipments
And because our dedicated support teams get to know your business' shipping needs and goals, we're at-the-ready to provide tailored advice and proactive small package shipping service when you need it most.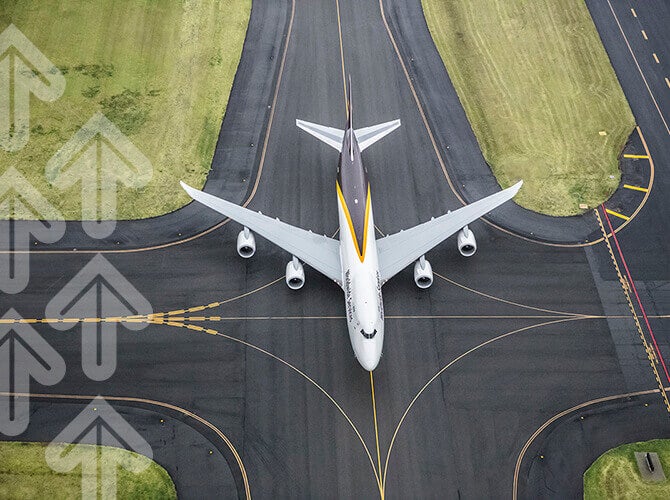 UPS International Shipping
We specialize in making your international shipments frictionless by offering access to a full range of UPS international shipping services. Reach more than 220 countries with confidence, backed by high-caliber service covering everything from expedited customs-clearance to seamless management of export paperwork.
Additional features:
Guaranteed delivery by 8:30, 9 or 11 a.m. to more than 59 countries with UPS Worldwide Express Plus® shipping

Reduced processing time with UPS Paperless® Invoice, enabling you to submit your commercial invoice electronically

Easily manage your export paperwork, track shipments and manage invoices with our SpeedShip® transportation management system.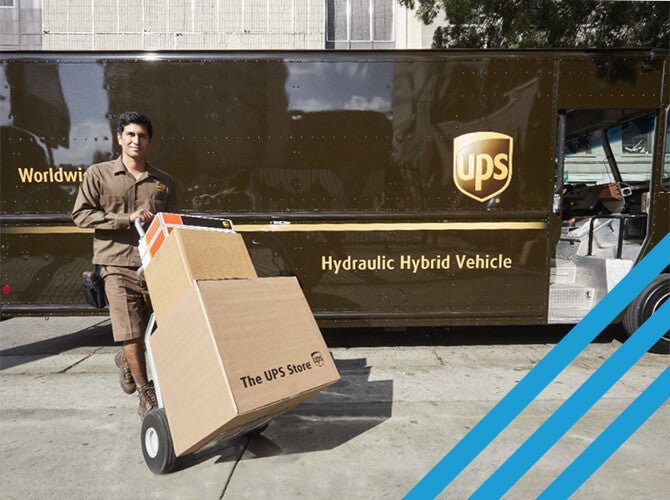 UPS® Ground Shipping
With UPS Ground service, you'll experience cost-effective, guaranteed and day-definite delivery to all 50 states and Puerto Rico. We also help you pinpoint your package's arrival time — providing you additional confidence that your packages will arrive at the right time and place, all for the right price. Find out if UPS ground shipping or SurePost® is best for you.
Specialty Shipping Services
Whether you're shipping parcels that are high-value goods and requires high-touch service or a perishable shipment that needs to be handled at a specific temperature and within a specific window, we can offer UPS specialty services tailored to your exact needs.
Plus, UPS Capital® offers insurance options that go beyond standard protections to insure your time- and temperature-sensitive, perishable and other high-value goods against loss, damage or delay.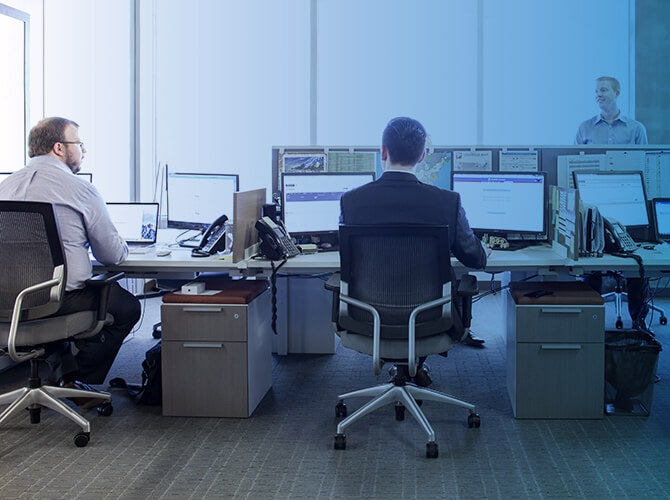 Dedicated Parcel Shipping Customer Support
Your business' needs, objectives and long-term goals are unique — and so is the parcel shipping support you need. From Day 1, we invest in getting to know you and providing forward-thinking strategies to optimize your supply chain as well as practical solutions to your immediate needs. And through our priority relationship with UPS, expect the competitive rates you need, backed by personalized attention you deserve. The net result: Expertise that answers to both your expectations and budget.
UPS, the UPS Brandmark, and the color brown are trademarks of United Parcel Service of America, Inc. All rights reserved.